Carmen | King's Head Theatre
In collaboration with Director Mary Franklin, Ashley co-wrote the libretto for this innovative new production.
The Olivier Award nominated producers of La Traviata, La bohème and Tosca present a vivid, compelling and devastatingly powerful take on Georges Bizet's masterpiece. Carmen works minimum wage jobs on the frontline of Britain's crumbling service industry. Jose falls madly in love with her after a brief fling. As his passion morphs into something uglier, and far more troubling, Carmen realises she might have made a fatal mistake… Sung in English, and blending stark emotional realism with some of the world's most beloved music, this highly original new production examines toxic relationships in a society on the brink of collapse.
Currently in Development | 2018 | New Work
Cast: 4, flexible
Performance Rights: Available
Ashley is currently working on a piece for four performers that takes a fresh look at our relationships with one another, mediated by technology.
The play is immediately available for staged readings, and Ashley would welcome the opportunity to collaboratively develop the piece for performance.
Mary, Mary | 2016 | New Work
Cast: 3F or 1M, 2F
Premiere: Aug. 20, 2016 | Camden Fringe Festival (Theatre Mensch)
Performance Rights: Unavailable
A dark and stormy night; young Mary Shelley sets out to write a horror. We know what follows. But how did the monster come to be? In the turmoil of Mary's mind, past and present blur, and the created becomes the creator. Confronted with ghosts of her past, Mary grapples with the ultimate question; what happens when the dead come back to life?
Devised with the company.
Top pick of the Camden Fringe by LondonTheatre1, The Red Door, and the Camden Review.
League of Youth | 2016 | Adaptation
Cast: 5M, 4F
Premiere: Aug. 10, 2016 | Theatre N16 (Riot Act), London, UK
Performance Rights: Available
Sten Stensgard is the new guy in the office, but he won't let that define him. Determined to move up in the world, Sten will do anything to get ahead— blackmail, lie, cheat, and even fall in love. Amidst a controversial office election, ideologies clash in a new version of Ibsen's dark comedy about the intersection of personality and politics.
"The genius of this work is that it opens up to us what is really great about the writer: his vision of humanity, his craft as a composer of lyrical epics of the struggle of people to find their way in a world full of dangers, challenges, betrayals, confusions and blind-alleys. ✭✭✭✭✭" - British Theatre Guide
Coverage | 2015 | Adaptation
Cast: 10-11, gender flexible, minimum 2F
Premiere: 2016 | Courtyard Theatre (Riot Act), Hoxton, UK
Performance Rights: Available
The 24/7 news cycle collides with Julius Caesar. Witty, fast-paced and intelligent, Coverage takes you behind the scenes of an American right-wing television station. Follow the hijinks and competition of an often misguided team of journalists as they report on the drama in Rome and discover the impact of their coverage.
"Coverage as a play will pique the interest of the Shakespeare aficionado and those with only passing interest. I really do hope many get to see the play[…] it does have something for everyone and deserves wide exposure. ★★★★" - FemaleArts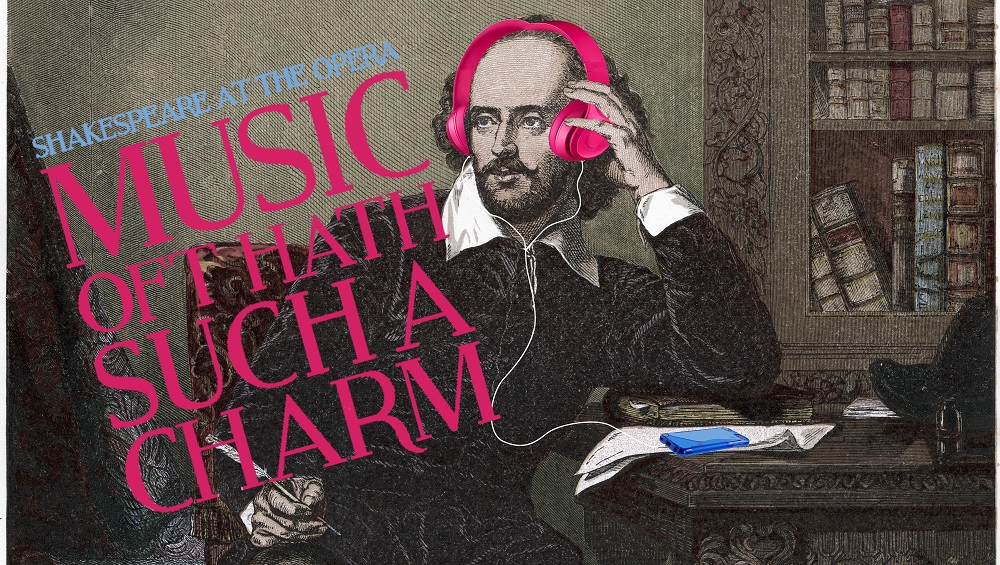 Music oft hath Such a Charm | 2016 | Libretto / Translation
Cast: 2M, 2F
Premiere: 2016 | North Wall Theatre (OperaUpClose), Oxford, UK
Rights: Unavailable
Music Oft hath Such a Charm features new translations of classic arias inspired by Shakespeare's works, woven into a light hearted and enjoyable story.
"a rather ingenious weaving together of vocal excerpts linked to Shakespeare" - The Scotsman
Change | 2016 | New Work
Cast: 1M, 4F
Premiere: Available
Performance Rights: Available
A climate scientist turned charity founder is overwhelmed when her organization's key corporate sponsor sends a PR consultant to raise their profile. In a fast-paced clash of characters, the consultant's interventions create a scandal, which threatens both the charity and corporate donor. A journalist, an unpaid intern and an unsuspecting grant recipient become involved, and with each misguided attempt to manage the scandal the character's convictions are challenged. This witty social satire explores feminism, climate science and the role of 'spin' in the societal perception of reality.
The Chairs | 2015 | Translation
Cast: 2M, 1F
Premiere: 2015 | Corbett Theatre, UK
Performance Rights: Available (Upon permission from the Ionesco Estate)
Is Ionesco's absurdist classic, The Chairs, a piece of science fiction about the last two people left alive or a book-end to the Adam and Eve story; a backward creation myth? Either way, the play concerns two characters at the end of the world. Originally produced in 1952, The Chairs, instead of presenting the absurdity and purposelessness of the world, asks the question, what is one to do in the face of all this absurdity?
North | 2014 | New Work
Cast: 6M, 2F or 3M, 1F
Premiere: Available
Performance Rights: Available
Trapped by ice, an 18th century navigator seeks absolution as he mourns his losses. Three contemporary scientists survey for oil in Canada's Arctic. These stories intertwine as the arctic winds carry the fragmented stories of lost souls in a narrative reflecting on the relationship between guilt and responsibility.
Nerves of the Heart | 2013 | New Work
Cast: 4M, 7F
Premiere: 2013 | Quest University Canada
Rights: Available
A new play about reason and desire. Created during an academic fellowship at Quest University Canada, Nerves examines the intersection between mathematics, philosophy and personal identity. It drew from Ashley's experience studying infinity, theories of the shape of the universe, and self-referential systems.
West | 2015 | New Work
Cast: 1M, 1F
Premiere: Available
Performance Rights: Available
Set in the mountains of British Columbia, West is a spiritual, poetical and political exploration of place and identity. It examines the connection between the individual and the natural environment, and is memorable for its strong characters and structural experimentation. The play is written as a series of nested stories which are united by geographical location, but take place over five different historical and imagined times.